News and Events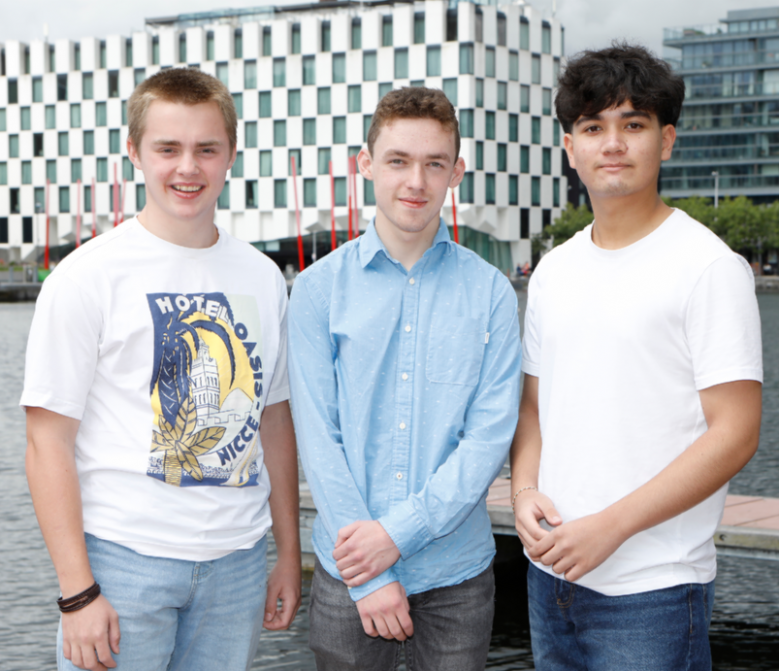 We were delighted to have hosted our annual reception to celebrate our selected scholars on August 5th 2023 in Charlotte Quay restaurant, Dublin.
The event saw us celebrate the scholars for the 2023 to 2025 programme. All three were selected on the basis of a strong academic record, commitment to public service, and personal leadership. Each student will receive considerable scholarships to facilitate their attendance.
Luke Carroll from Co. Laois will be attending UWC Adriatic in Italy; Traolach Dawson from Cork will attend UWC East Africa in Tanzania; and Kai Kane from Cork will be enrolling at UWC Maastricht in the Netherlands.
To support these students in their studies, United World Colleges have committed over €130,000 in scholarship funding over the next two years.
Speaking ahead of the event, Co- Chair of UWC Ireland, Aisling Hassell commented:
"We hope that UWC's support will help Luke, Traolach and Kai to reach their fullest potential in the years to come. We have selected these three students to represent Ireland at UWC Colleges on the basis of their considerable achievements and their sense of public service and integrity. UWC Colleges offer a wonderful opportunity for students to study in an international setting with like-minded students from around the world, with a strong focus on intercultural understanding, respect, compassion and service."
Karen O'Leary, Co- Chair of UWC Ireland added:
"We are so very pleased to celebrate with this year's scholars, their families and some of our alumni. We wish them the very best of luck with their studies and broader experience over the next two years. It is our hope that these young people will bring back new knowledge, experiences and expertise with them which will serve both them and Ireland."
"We will be opening our application for September 2024 entry later this year and we encourage all eligible students who have completed their Junior Certificates and who are aged between 15 and 17 years old to apply."
We'd also like to thank UWC Alum, Conor Bereen for hosting us in the wonderful space in his restaurant, the students Aerin and Alex who spoke on the day, and Leon Farrell of Photocall Ireland for the photos.